Editorial Reviews. From Library Journal. Quick with both sword and wit, Vlad Taltos makes his The Book of Jhereg - Kindle edition by Steven Brust. Download it once and read it on your Kindle device, PC, phones or tablets. Use features like. The Book of Jhereg [Steven Brust] on bvifacts.info *FREE* shipping on have a Kindle? Get your Kindle here, or download a FREE Kindle Reading App. Jun 14, Jhereg by Steven Brust, April , Ace Books edition, in English. Download ebook for print-disabled Download Protected DAISY.
| | |
| --- | --- |
| Author: | VENNIE STILLWELL |
| Language: | English, Spanish, Indonesian |
| Country: | Vanuatu |
| Genre: | Environment |
| Pages: | 424 |
| Published (Last): | 22.05.2016 |
| ISBN: | 594-5-63250-778-8 |
| ePub File Size: | 21.68 MB |
| PDF File Size: | 20.87 MB |
| Distribution: | Free* [*Free Regsitration Required] |
| Downloads: | 35406 |
| Uploaded by: | CONCEPTION |
Vlad Taltos—now in one volume. A welcome addition to any fantasy fan's library, The Book of Jhereg Buy the Ebook: Kobo · Barnes & Noble · Apple. Read online or Download The Book of Jhereg: Jhereg/Yendi/Teckla (Full PDF ebook with essay, resea. Su Lin is lazy by nature. Faced with physical labor he worked hard to make a successful company to rise in the ranks. After he made the richest company in the .
Not in Singapore? Choose your country's store to see books available for purchase. Full of swordplay, peril, and swashbuckling flair, Steven Brust's Vallista is a treat for longtime fans of this popular fantasy series, a deep dive into the mysteries of Dragaera and all within it. Vlad Taltos is an Easterner—an underprivileged human in an Empire of tall, powerful, long-lived Dragaerans. He has plenty of friends among the Dragaeran highborn, including an undead wizard and a god or two.
Full of swordplay, peril, and swashbuckling flair, Steven Brust's Vallista is a treat for longtime fans of this popular fantasy series, a deep dive into the mysteries of Dragaera and all within it.
Vlad Taltos is an Easterner—an underprivileged human in an Empire of tall, powerful, long-lived Dragaerans. He has plenty of friends among the Dragaeran highborn, including an undead wizard and a god or two. Now Devera has appeared again—to lead Vlad into a mysterious, seemingly empty manor overlooking the Great Sea. If only Devera can be persuaded to stop disappearing in the middle of his conversations with her….
Aliens Abroad. Gini Koch. The Brightest Fell. Seanan McGuire. Tricks for Free. Sharon Lee. Cast in Deception. Michelle Sagara. The Delirium Brief.
Charles Stross. Beneath the Sugar Sky. A Call to Vengeance. David Weber. A Plague of Giants. Kevin Hearne. Cast in Oblivion. Revenant Gun. Yoon Ha Lee. Kris Longknife: Mike Shepherd. Kris Longknife - Emissary. The Privilege of Peace. Tanya Huff. Daughter of Dragons. Jack Campbell. The Infernal Battalion. Django Wexler. Black Chamber. Kris Longknife's Successor. The Fall of Dragons.
Miles Cameron. The Furthest Station. Ben Aaronovitch. A Peace Divided. Cold Welcome. Elizabeth Moon. Raven Stratagem. Outcasts of Order. Modesitt Jr. Kris Longknife's Bad Day. Assassin's Price. Rika Redeemed. The Gathering Edge. Romancing the Inventor. Gail Carriger. Devon Monk. Artificial Condition. Martha Wells. Age of Swords.
Michael J. Poison or Protect. Magic For Nothing. Into the Fire. Dusk or Dark or Dawn or Day. Spellslinger 3: Sebastien de Castell.
Down Among the Sticks and Bones. The Mongrel Mage. The Hills Have Spies. Mercedes Lackey. Kris Longknife's Maid Goes on Strike. Rika Commander. Grey Sister. Mark Lawrence. All Systems Red. Brief Cases. Jim Butcher. Burn Bright. Patricia Briggs. Lake Silence. Anne Bishop. Brandon Sanderson. Red Sister Book of the Ancestor, Book 1. My second novel, this is a novelization of the revolt of the angels. It was rather ambitious for me, and I could probably do a much better job of it now, but a lot of people seem to like it, which pleases me.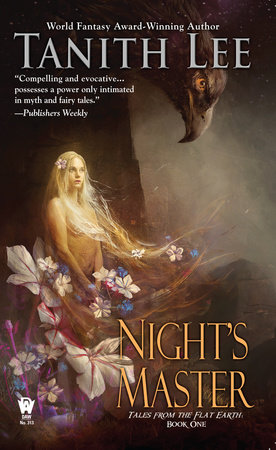 The introduction by Roger Zelazny amazed and delighted me. Yendi July, My least favorite book. But Yendi is only an okay story. Brokedown Palace January, Your basic combination of Hungarian Folktales and Grateful Dead song lyrics. The names on the map are Hungarian translations of Grateful Dead song titles. Teckla January, This, my fifth novel, was where I finally realized or admitted to myself that I was writing a series, and I had to ask myself some hard questions about what I was doing.
This is reflected in the book. I wrote this one to answer that question and to explore other questions about art that had been troubling me. I have mixed feelings about it—I think I did all right with it, but it is too personal to have a very wide appeal.
Taltos March, Another novel about Vlad Taltos, the assassin-hero of Jhereg and some others. This one was fun and scary to write, because I was working with three different time lines, and I wanted them to all make oblique comments on each other, and to all come together at the end, and I had no idea if they were going to.
I was very relieved when it worked out. Not one of my better efforts, I think, but there are bits of it I like. It started out to be funny, developed a serious side, and I was never able to get the elements to blend the way I wanted them to. Grumble grumble. Phoenix November, This one came out more or less the way I wanted it to. It was going to be the last Vlad novel, at least for a while, but then Athyra came up and bit me. The drummer is based on Robin Anders, my drum teacher, and he really is like that.
You can always tell a drummer, but, uh…what was the question? The Phoenix Guards August, My homage to Alexandre Dumas, one of my favorite writers. It is a blatant ripoff of The Three Musketeers. I wrote it for the sheer joy of writing it—I giggled all the way through.
Join Kobo & start eReading today
No one was more surprised than me that, not only was it published, but a lot of other people seem to like it. June, This actually started as a bunch of songs I wrote with Adam Stemple guitarist for Cats Laughing and Boiled in Lead , and then turned into the chapter of a book. I had no idea where the thing went after the first chapter which ended up as the prologue , and I ended up sending it to Megan. We played tennis with it after that, and got together twice for editing sessions after it was done.
Agyar March, I think this is my best book to date. It was written in six weeks, which is damn fast for me. It came out pretty much the way I wanted it to, though.
Athyra April, Five Hundred Years After April, A sequel to The Phoenix Guards. I had a blast writing it, and I think it came out all right. These books are almost more fun than I can stand. Orca March, Another in the series. This is the book I wanted Yendi to be: Febuary, This was a joy to write, and I even like how it came out. Emma is a wonderful writer, and it was honor to work with her. We wrote it just as it appears, by writing letters to each other, and let it develop as it went along.
Dragon November, I have a lot of sympathy with people who want to read the books in chronological order, so I wrote this one to help them out: Heh heh heh. It also provided me with an excuse to read Clausewitz, which was actually fairly entertaining.
The character of Napper is loosely based on the late Bruce Beesman, a guy I played a lot of poker with, and whom I miss. Issola July, Once more, back to Vlad. This one was fun to write, and I think it came out okay. So far, Vlad is keeping me entertained. The Paths of the Dead December, The Lord of Castle Black August, Sethra Lavode April, This is a good place to explain that The Viscount of Adrilankha is not a trilogy, it is a three volume novel.
That is, it should be thought of as a single book. The Khaavren Romances are, in fact, a trilogy, of which Viscout is the third novel. Therefore, these five books are clearly seen to be a triolgy consisting two one-part novels and one three-part novel.
I mean, really hungry. My Firefly novel, released under a creative commons license. You are free to download it and share it with your friends as long as it is not used for commercial purposes. And, as usual, I love the cover. I got to read the Code Napoleon when researching this one.
It was strange and weird and much more interesting than I thought it would be. I guess the same could be said about the experience of writing about law and lawyers. I loved writing Paarfi again. And bringing Vlad and Khaavren together geeked my inner fanboy. Can I be a fanboy about my own stuff? Oh, right. What can I say about this one?
Hawk was a difficult book to write, because I was consciously playing with plot structure—usually not something I think about. Just a suggestion, though it may seem a bit too self-serving for your taste: You might consider putting links to sites that the books can be purchased in this area. If I were to do it, I would have the picture of the cover be a clickable link to the Discussion Page for that book, and on the Discussion Page, that is where I would list the links of locations, which will take me directly to the site that I can purchase the book.
Thanks for asking. For the last decade or so a sadness has crept into my heart. I miss Kragar! I would think that Vlad probably feels the same way only more so. I have thought that while the mystery surrounding Kragar is in and of itself an enjoyable enigma. I was perusing the bookstore one day when someone recommended the Vlad Taltos novels.
Not wanting to commit myself to a purchase yet, I borrowed the whole series from the library which I read through in about two weeks.
Thanks kindly. The Vlad Taltos series is far and away my favorite series of books. Thanks for the correction. If someone has a list of the stories, I could post a link, but the idea of putting one together is too daunting. I love your books. Anyway unfortunately few have been published in Spanish, do you know if there is any plan to publish them in Spanish? Thanks, Carlos. But I was fairly pleased with that story, and have no reason to disavow it.
Brust, thank you. If you never write another past Hawk, I would owe you a great debt, but I wistfully hope to see some burning questions answered in time. I find your comments on your own works fascinating and enjoy your website as much as any I can remember visiting. I was curious why some but not all of your novels are available in eBook format. You are one of my favorite authors and I would very much like to have all your works in electronic form.
It has to do with what I have rights to, and what Berkely wants to do. That makes sense. Why limit your readership? Seems crazy. Love your writing. I have turned many friends to the Vlad series and all have been hooked like I was. Keep them coming…. I drive for work a great deal and have become a user of Audible; several of your works are there already — any chance that your non-Vlad, non-Dragaeran works will go to Audible… say yes?
Hello Mr Brust. Been a fan for many years. Thank you for the hours of entertainment. How is the first draft of Hawk coming along? This is the time I usually get the thrill of the count down till the new Vlad book!!
Just wanted to say how much I adore your writing style from the Viscount of Andrilanka series. That series is something else me and my Ex will always have in common and can actually agree on and laugh about! I love the evolution of your epic characters and am waiting with bated breath for your latest twisty and turny plot shift!! Thanks for the kind words, Mia. This will be out in September: Yet I still manage to find something new, something I missed or something I finally understood the right way every time.
Thank you for your amazing story telling! I look forward to Hawk when it lands. I love the Talos books. I read them all multiple times. I have read a lot of books and i find the Talos story the best i ever read in my live. If wish they would make movies of them instead of the hobbit.
Open Library
Hi Steven, all i can say is that you have an ability to write books that can be re-read and still be fresh.. I have loved this series since the first book. Many things that happened in my life seemed to parallel Vlad, y marriage my divorce, my kid being raised without me being in his life, I thank you for your insight into the character and helping me to gain better insight into myself.
By far this has been one of the most unique settings I have ever read about. For years I wanted to make a dungeons and dragons type of game based on this world to share it with my friends who though they are fantasy fans are not as avid readers as myself.
I am curious why you have not yourself either attempted to create some sort of RPG or be willing to work with someone else to do so. Anyway, thank you once again for you dedication and I hope you finish the series while i can still read age and time do bad things to eyes.
The audible books are great, but they have the wrong art up for some showing your collections as a single work I have both so I know. Always a pleasure to read and now listen to your work. May the days of joy be slow and eternal and those not so great at the pace you desire, best wishes, Ed.
Was curious about the progress of the next Vlad novel, which brought me to the dream cafe. I am so glad that your sister is doing so much better. I have all of your books and find myself re-reading the old ones until the new one comes out.
I am looking forward to Hawk, but understand that the release might be delayed due to the current circumstances. I wish you and your family well and hope for the best of outcomes. I think I would have been cool with letting go of Vlad until I read Issola. That ending wrecked me so hard I dreamed about it for weeks. The beginning of Tiassa had me itchy because of the chronology, but oh man did that turn out fine. Just had this thought: Who would be the optimal reader for any work by Paarfi? All possibilities are making me laugh, and none seem to work.
Makes for a fun mental game, though. So far, I find it predictable and too complimentary of the main character. Those two combine to make reading it a little boring. I was wondering — can you perhaps get a message to Vlad for me? I have an offer for him should he decide to perhaps resume his old profession.
Perhaps Paarfi could write something on the even earlier history of the Dragaeran world: Talk about a saga! I had a lot of fun considering the probable reactions of your characters in similar circumstances…. Besides, I was not in any danger; I had a pleasant chat with the security team leader, in which I mentioned that my father had put in 35 years in the RAF. He had put in a mere 24 years in the Marines, and thus he would literally rather have died than see me raising an eye brow in his direction as I was hauled off as a hostage.
For those unaccustomed to the military, I should explain that only civilians believe that the enemy are the people you are shooting at.
The real enemy are the other armed forces on your own side…. Now When you are done with the entire Vlad Series, I do hope that you pick my pocket by selling a leather bound set of the entire series!
The Book of Jhereg by Steven Brust | bvifacts.info: Books
I miss Kragar too. Hope that the draft is still on track, and any health issues with you and yours are well under control. I read The Sun, The Moon, and the Stars almost 20 years ago and loved it, but unfortunately lost track of it.
More recently my boyfriend now husband introduced me to your other books and I became a huge fan. Slightly later I discovered that the author of the Taltos books and The Sun, The Moon, and the Stars was the same person, and was quite excited to rediscover it, since it inspires me to do more creative things whenever I read it.
I also love that you describe the Paarfi books as being almost too much fun to write, since I tend to feel that way about reading them. Anyway, I hope you keep writing for many years, I want to learn as much as you can tell us about what happens to the characters and Dragaria. I am very much looking forward to reading Hawk!
The Sun, the Moon, and the Stars.. Brokedown Palace was simply superlative, and the point of it being placed across the barrier from the location of Vlad, was a subtle background bit. All that aside, I have fallen a few books behind and will have to rectify that, but I lost my whole collection and am starting over. Agyar was so beautifully written that it never really admits openly that he is …well.. I love your writing, and look forward to re x 6 to 9 discovering your prior books and the new ones.
Appreciate the hours of entertainment, and will have to find your music soon. Brust, been a huge fan since or so when I was I love reading outloud and making the characters come to life and sharing amazing stories. I am curious if there was ever an attempt to create an RPG based on drageara. Each of the 17 houses granting different attribute bonuses. A break down of available weapons, psionics, the three types of magic witchcraft, sorcery and pre-empire sorcery.
I would enjoy playing in that kind of a world. I know dragon magazine put a psuedo character at one point for Vlad and his jhereg. Anyway, it would be cool to own an RPG based on this world.
I just wanted to comment that I started reading the Vlad books in the 80s, not too long after you first started writing them. Dude, get a move on! I figure there should be 20 books in the series, right? That would irritate me! Whilst I recognise the anguish expressed by Carpus, I have concluded that the best way to deal with this is to radically upgrade my exercise programme to improve my cardio respiratory efficiency, and thus to materially improve my chances of surviving until the final volume emerges.
The book was pretty good as well…. I savor every book reading each book multiple times until the bindings give out.
The Book of Jhereg
It helps that I like works about the artistic process. Thanks; glad you like it. Part of it appears as the cover of the original release, rendered by Tom Canty. I have truely loved your books for the last 28 years since I was introduced to the Vlad series. Have you ever considered writing anything about Cawti and Norathar during their time as the Sword and Dagger of the Jhereg? Love your books, and own most in hardcover or paperback.